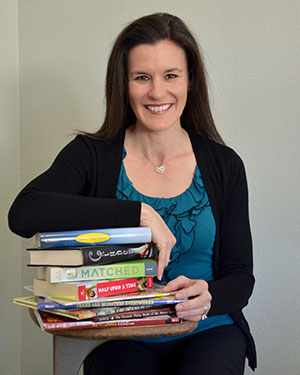 Jessica is a self-professed nerd with a passion for making abstract educational theory practical for the classroom teacher.
From an early age, Jessica knew she wanted to help children be successful. Her time as a gymnastics coach solidified this desire and led her to pursue a degree in education. After graduating from Stephen F. Austin State University, Jessica spent 10 years in the classroom, where she taught anywhere from first through eighth grade.
In her classroom, Jessica worked with students on a variety of levels, and she made it a priority to meet every student on their level and help them be successful. She had a CHAMPS model classroom for four years while in Del Valle ISD and was the lead mentor teacher at her school in Austin ISD. Over time, though enjoying making an impact on students' lives, Jessica realized that by working with teachers, she could extend her impact to reach more students.
The transition to working with teachers full-time came after the Rogers family relocated to Waco, TX. Jessica embraced her nerdiness and started working as an Education Specialist in English Language Arts and Reading (ELA/R) at ESC Region 12. The plight of the classroom teacher (too much to do and not enough time!) was fresh for Jessica as she began to empower teachers to reach and engage their students in reading and writing. Through instructional coaching at the elementary and middle school levels, leading Professional Learning Communities, and helping teachers learn to analyze their students' data in order to make adjustments, Jessica put her passion for students into practice by helping teachers improve their craft.
Jessica also served as the G/T Coordinator at ESC Region 12, worked with the TEKs Resource System, and specialized in infusing ELA/R instruction with generous helpings of social studies and technology.
Through work on her Master's Degree in Curriculum and Instruction at Baylor University, Jessica is constantly learning and is always excited to put her new knowledge and ideas into practice in her workshops. Jessica's excitement that comes from discovering a new and creative method for teaching a tired old standard or stumbling across a new author with a unique writing style is infectious.