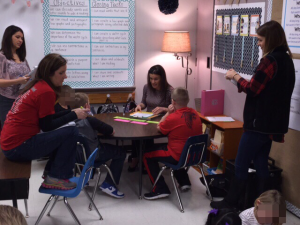 ** Contact us if you would like to have Guided Reading modeled or a workshop-style session come to your campus! **
Last month I was asked to model a Guided Reading lesson in second grade.  I was told the students' instructional level was L, mostly because of comprehension.  For the model lesson I wanted to highlight four main points:
The students were successful in reading this book and were guided to understand and pay attention to characters on a deeper level than if they were reading alone.  An added bonus was that they LOVED the book.
What do you think is most important when teaching Guided Reading?