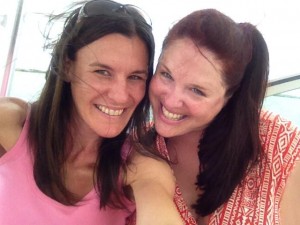 We all need a break now and then, so when Melissa asked me to join her and her husband on a trip to Rockport, TX for Labor Day weekend I jumped!  My family and I packed up Saturday morning and hit the road.  I left without my computer, textbooks, and calendar!  CRAZY – I KNOW!  On the way there, we enjoyed some tunes, the beauty of La Grange (who knew?), and funny stories from the past.
The second we arrived at the beach house, Melissa and I began talking about what books we brought.  You can take the technology away, but you can't take the books away from two literacy specialists.  She was finishing up The Giver by Louis Lowry, I brought Rump by Liesl Shurtliff, and my boys all shared their books.  To be honest I'm not even sure what the men were doing.  Once we were all unpacked, Melissa and her husband, Jeff, took my family out on the boat.  It was so refreshing to be completely relaxed and enjoy the water.  The boys loved the fast boat, the snacks, and swimming in the ocean.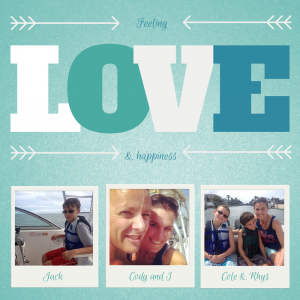 The next morning I poured my coffee, grabbed my book, and hit the patio.  It seemed a little overcast and muggy.  Sure enough it began to pour.  I love the sound of rain and enjoyed it for a moment.  I enjoyed it until the boys realized this was going to hinder the boat riding … the boys … and the men.  However, you must picture the excitement of two literacy specialists trapped in a small town during a rainstorm.  Yep, it was time to find the nearest bookstore!  I doubt I will forget the squeal Melissa let out as she found not one, but TWO bookstores.  The hard part now was to decide where to go.  Jeff took Melissa, Cole (my middle son), and myself to the first bookstore, Lori's BookNook.  It was one small store on a street filled with eclectic local stores.  Melissa, Cole, and I jumped out and hit the store.  Everything was perfect, from the picturesque building, to the creek of the door, to musky smell that hit you as you entered.  It was quaint.  Sure, there wasn't a huge selection, and it was a used book store so there weren't many from either of our booklists.  But we just enjoyed seeing what was there.  It's almost like "people-watching" for book lovers.  What type of books do the people of Rockport read?  Not to leave you hanging, they read a lot of romance and Christian novels!  The young adult and kid lit section was fairly small, like most used book stores, but I did find some books for my boys.  Cole was quite happy with his choice and is planning on blogging about it sometime soon.  While this was a great bookstore, Melissa and I definitely learned we did not come prepared with enough books of our own.  You can't always count on a strong enough internet connection!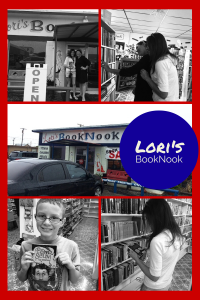 This weekend was nothing short of spectacular.  I thoroughly enjoyed family, friends, and books!