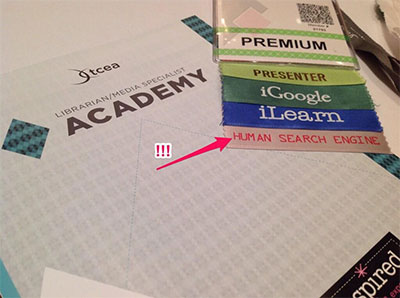 Love my PLN (Personal Learning Network)! I have been wallowing in my own self pity that, for another year, I am not registered and will not be attending the 2014 TCEA (Texas Computer Education Association) annual conference. I am always envious of those who return, are rejuvenated, and have learned about all the newest gadgets, apps, and ideas in the technology world. Even though I'm sad about not attending TCEA, I AM excited about the fact that I have friends going. Some are real-life friends that I have lunch with frequently and others I have never met face-to-face, but all of them are connected to me in real time via Twitter. Through my PLN, I have met so many educators who have the same passions, are thrilled by the same discoveries and insights, and will connect to the world using hashtags. So, while I might be jealous and slightly bitter about missing the opportunity to attend TCEA, I will look forward to connecting with my PLN throughout next week! #tcea14
My PLN has grown, mostly through Twitter and Twitter chats. I love getting together with like-minded people to discuss the pros and cons of education initiatives and to share ideas. I began twitter, curious about why anyone would spend time sharing with anyone where they were having coffee or that they were walking their dog. I began by stalking other educators and authors whom I love. I realized that they were sharing valuable information that I could use and build upon. After a while I mustered up my strength to actually tweet something! I wrote it, I read and re-read it, and slowly clicked send. (Hey – I did a close read!) And then it happened – I was retweeted! Someone had read my thoughts and found value in my comment. Now I was having a conversation with the world! I have to admit I am currently in the complete addiction phase of Twitter. I find myself in one or two tweet chats a day and constantly checking my twitter feed to hear what those people I hold dear in my PLN have to say about education.
So again, this year, I will follow TCEA via twitter and #tcea14, and I promise to share with you!